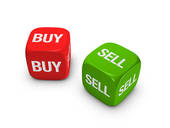 A serious look into an ever-changing Real Estate Market, like the one projected for 2015, indicates we should be up for anything. Ann and I are reading trends and forecasts which suggest market conditions slightly favoring sellers in the coming months. Low inventory with an increase in consumer activity (once the weather clears) will support modest price increases and the likelihood of more competitive bid situations.
The housing marketplace is a non-linear force that is not subject to the laws of gravity. Described as less volatile and easier to understand than the stock market, housing is equally as unpredictable and more subject to the emotional whims of a consumer. The buyer vs. seller advantage may not be as it appears from one month to the next; real estate is locally driven, so it is area specific, and will also cycle according to price points.
For instance, conditions changed several times during the course of 2014; as the market improved buyers and sellers were anticipating home sales to favor sellers. There were subtle changes in the fall market that evolved to favor purchasers late in the year. This seems to have happened in spite of generally low inventory in the resale market. Conservative purchasers were taking their time when considering what to buy, without any perceived pressure to purchase quickly, and did not turned out in as high numbers as hope in order to favor sellers.
Although modest in terms of value increases, the total volume of projected home sales is very positive for 2015.  While it is still early in the year, a noticeable uptick in activity is present in the marketplace. So hang on, things could start moving at a rapid pace very soon – we are on the cusp of the spring market, when not only the temperatures heat up – improved consumer confidence, pent-up demand, low mortgage interest rates, and new homes coming on the market are a good recipe for activity.
Contact your trusted real estate advisor for the most accurate evaluation of Real Estate and housing trends available in the marketplace today. We are happy to assist you too!
 
This Blog will be featured in RTD "Ask the Expert" Article on Sunday 3/1/2015