Who Are We?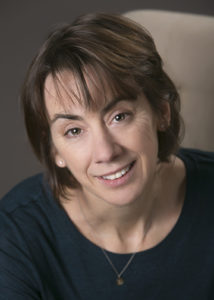 Virginia Properties, A Long & Foster Company
Since 2002, Ann & John VanderSyde have proudly served hundreds of clients by specializing in and providing the highest level of personal and professional real estate service in the marketplace.
From 2009 to 2017, our TEAM evolved into the Top-Producing husband/wife Sales Team at VIRGINIA PROPERTIES, enabling us to better share our excitement for the built environment — the HOME.
In 2017 Ann went back into individual sales at Virginia Properties, and John took a branch management position with Long & Foster.
We still believe in the dream, the need, and the desire people have to own a HOME – at all levels of ownership – and in providing exceptional value, service, stability and excellence in each transaction. This philosophy continues today with Ann in Sales and John in management.
CONTACT US:
Ann – ann.vandersyde@LNF.com
John – john.vandersyde@LNF.com
Ann's Office & 24/7 Paging (804) 282-7300
Working for You!
When making strategic decisions for your family, or when evaluating your personal lifestyle choices, it is important to know all the FACTs about your property;  Ann is committed to transferring your vision into a decision that works best for you.
Mission:  to provide the highest level of professional real estate service, to celebrate the notion of HOME as a distinctly personal lifestyle choice, and to make it easier for those we serve to buy and sell real property.
Many people don't initially grasp the subtle advantages they receive when working with Ann, or how her design background expertise within the Richmond real estate business separates her from our competition.
Ann is an Associate Broker, formerly a lead therapist in mental health, and has an extensive 14 year background in design services; these complementary and overlapping disciplines have created for her a unique and specialized knowledge in this field. She shares these assets with the people with which we works. Together with her client-centered approach to business, she delivers the Service You Deserve & Expect in your real estate transaction.
It's one thing to talk to a knowledgeable sales person about the possibilities that may exist at a property; it's quite another experience to discuss practical and achievable solutions, which meet your particular needs, with a qualified and licensed design professional.
Contact ANN at your convenience and she will tell you more!
Our Clients:
We work with buyers and sellers throughout the Richmond Metropolitan Area. Not only do we help local individuals & families buy and sell real property, many of our transfer clients are referred to us through our Relocation Services.
Some of these companies and organizations include:
Genworth
Tredegar Films Corp
MCV & VCU
Capital One
Mead Westvaco Corp
Altria Companies
Service Center Metals
Government Agencies
Randolph-Macon College
The Federal Reserve
Owens & Minor
McGuire Woods
Formerly, Circuit City
Schools & Religious Groups
Banks/Financial Institutions
and Others
MORE THAN REAL ESTATE:
Client-Centered
Direct Personal Contact
Trusted, Caring, Knowledgeable Advisers
Complete Buyer/Seller Services
Strategic Negotiation
Expert Transaction Management
Complete Client Support Services
Integrated Planning & Consulting
Staging & Architectural Consulting
Personal Attention to Detail
Accountability in all we do
Ann is an Associate Broker, Licensed in the Commonwealth of Virginia
John is a Managing Broker licensed in Virginia, and also a Registered Architect, Licensed in Virginia and the District of Columbia
Ann is a Top Producing & Award Winning Agent Since 2007