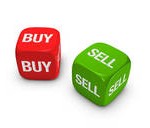 The answer is, most likely, YES.  The average time a home owner stays in their current home ranges from 5-9 years according to the National Association of Realtors (up from 3-5 years during the years prior to 2008). If you have not been in the housing market recently you will experience notable differences with this process. Your Realtor can provide a complete guide to the process of buying or selling a home today.
You will also find market conditions are continually changing. There are certain areas where transactions are fast and furious. Yet there are other locations where housing seems to move more slowly, still catching up with the most recent marketplace nuances, or competing with new construction increases. The good news is that we are experiencing positive changes that will continue to support strong home sales.
Don't forget, it is still important to have the property looking as good as you can in order to generate interest. Most buyers, not investors, are looking for a turn-key product; a home that doesn't require a lot of work before of after the move. It is important to remain compelling with your price. Know the value of your house and price it near where you think it is going to sell. Buyers should feel like they will be missing an opportunity if they fail to act.
As always, to better understand changes in the real estate market, start with your most trusted advisor. Or call us for more detailed information regarding your personal housing needs.