Mission:
Our Mission is to provide the highest level of professional real estate service, to celebrate the "HOME" as a distinctly personal lifestyle choice, and to make it easier for those we serve to buy and sell real property.
Business:
Ann & John VanderSyde have been an award winning husband/wife team specializing in residential Real Estate sales at Virginia Properties, a Long & Foster Company located in the Richmond, Virginia Metropolitan areas. In 2017 Ann and John had to dissolve their team in order to pursue different aspects of Real Eatate; Ann in sales at Virginia Properties, and John in management.
Ann brings years of knowledge and experience to the Central Virginia / Richmond real estate market. her education and background offers a unique level of service for her Clients.
Ann believes in the DREAM of home ownership, and put the needs of those we serve first. She has established a successful client-centered business by providing the personal attention to detail that one desires when buying or selling a HOME.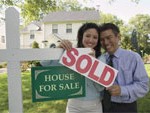 Passionate about the built environment, Ann has a comprehensive understanding the marketplace and the ability to creatively assist clients in attaining their lifestyle goals through housing choices.
Ann has been a Member of the Virginia Properties/Long & Foster Real Estate family since 2007, and has a vast network of support and services at their disposal in order to further benefit their clients.
Philosophy:
Her philosophy is to share excitement for the built environment by celebrating the HOME as a distinctly personal lifestyle choice. She believes that our choices define who we are, and this is certainly no more true than in where and how we choose to live. She takes the time needed and provide the expertise necessary to make these decisions.
Ethics:
Ann's principles are founded on the need for communication, respect, ethics, & accountability in all her relationships, and are a testament to the value she places on each individual.
Her business structure ensures that she provides the highest level of service, because we measure our success through client satisfaction.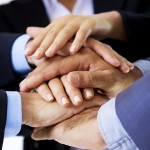 vanderSYDE – Service You Deserve & Expect!
Ann is an Associate Broker at Virginia Properties, and has been a top producing, award winning agent since her first year in Real Estate sales.
 Facebook

 Linked-In