Mission:
Ann's Mission is to provide the highest level of professional real estate service, to celebrate the "HOME" as a distinctly personal lifestyle choice, and to make it easier for those we serve to buy and sell real property.
Business:
Ann has been in real estate since 2007, just in time to experience the real estate "bubble" and Market down-turn. She began her career with husband John enjoying success as award winning husband/wife team for ten years while at Virginia Properties, a Long & Foster Company. In 2017 Ann and John dissolved their team affiliation in order to pursue different aspects of Real Estate; Ann in sales at Virginia Properties – Long & Foster, and John in management with Long & Foster.
Ann continues to enjoy success in real estate sales by building a reputation of honesty, patience, communication, and diligence throughout every step of the real estate process. The values she brings to her clients are exceptionally high standards and professionalism, along with market expertise and negotiation skills. Her commitment and service comes from years of  real estate experience.
Ann believes in the DREAM of home ownership, and put the needs of those she serves first. She has established a successful client-centered business by providing the personal attention to detail that one desires when buying or selling a HOME. Ann maintains constant contact with her clients, diligently answers all questions about the buying or selling process, and is always available to make the entire transaction easier.
No matter what minute detail pops up along the way, Ann is committed to meeting your every need throughout the entire selling and buying process. She is not afraid of the work that goes into a great product, and it shows. Ann can often be found assisting her sellers get their home market ready; a background in design and staging assists both buyers and sellers when visualizing the potential of any property.
Growing up in an Air Force family Ann traveled the globe. As a result, she understands all aspects of the buying and selling process, as well as the stressors and challenges that accompany the moving process. She is able to answer any question about the transactional process, and enjoys the support of her core service team members mortgage lending, title, law, and insurance. Her team helps ensure success and a smooth transaction.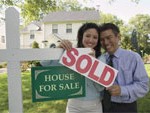 Passionate about the built environment, Ann has a comprehensive understanding the marketplace and the ability to creatively assist clients in attaining their lifestyle goals through housing choices.
Ann provides you with complete, full service buyer representation. Her fiduciary responsibility will be to represent you to the fullest extent.
BUYING A HOME? Click longandfoster.com  for a general search.
SELLING A HOME? You can e-mail Ann, or call her at 804-683-3809 to request a professional Competitive Market Analysis of your home. This service is free to you and completely confidential.
RELOCATING? Ann has helped many, many families relocate into and out of the Richmond area, and Long & Foster offers special incentives for many of our relocation clients. E-mail me for a complimentary relocation package.
NEW CONSTRUCTION? Ann has worked closely with some of Richmond's premier builders over the years. It will be a pleasure to assist you in selecting the right builder in the right community with homes prices from $300,000 to well over $1,000,000.
Philosophy:
Her philosophy is to share excitement for the built environment by celebrating the HOME as a distinctly personal lifestyle choice. She believes that our choices define who we are, and this is certainly no truer than in where and how we choose to live. She takes the time needed and provide the expertise necessary to make these decisions.
Ethics:
Ann's principles are founded on the need for communication, respect, ethics, & accountability in all her relationships, and are a testament to the value she places on each individual.
Her business structure ensures that she provides the highest level of service, because she measures her success through client satisfaction.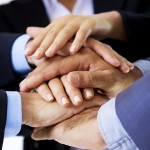 vanderSYDE – Service You Deserve & Expect!
Ann is an Associate Broker at Virginia Properties, and has been a full-time top producing and award winning agent since her first year in Real Estate sales.