Ann & John VanderSyde
In-SYDE-Homes.com: Service You Deserve & Expect
        HOME is a Lifestyle Choice!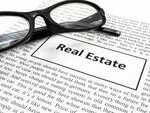 Real estate experience of all REALTORS® (median): 10 years – We have been in real estate at Virginia Properties since 2002; in housing related fields since 1986
REALTORS® by gender: Male 43%; Female 57% – Ann & John cover both sides of the equation.
Formal education of REALTORS®:  Ann & John both have Graduate degrees.
Some college: 31%
Associate degree: 11%
Bachelor's degree: 30% (Ann from Georgetown University, John from Randloph-Macon College)
High school graduate: 9%
Graduate degree and above: 10% (Ann from George Washington University, John from The Catholic University of America)
Some graduate school: 8%
Median tenure at present firm (all REALTORS®): 5 years – We have been with the same company since 2002.
REALTOR® affiliation with firms: Ann & John are both licnesed as Associate Brokers, and work in real estate sales as Independent Contractors.
Independent contractor: 81%
Employee: 6%
Other: 13%
Source: 2011 National Association of REALTORS® Member Profile
NAR Membership Statistics
Members to date: Approximately 1,024,669
Number of local associations: 1,393
Source: Monthly Membership Report and NAR Membership Statistics, 1908-present
---
Home Buyer Statistics
Active home search (median):
Number of weeks searched: 10
Number of homes seen: 10
First-Time vs. Repeat Buyers:
First-time buyers: 37%
Repeat buyers: 63%
Median age of first-time buyers: 31
Median age of repeat buyers: 53
Buyers who definitely would use same agent again: 82%
Lending Process: 
Twenty-six percent of buyers reported the mortgage application and approval process was somewhat more difficult than expected, and 18 percent reported it was much more difficult than expected.

Actions taken as result of Internet home search:
Walked through a home viewed online: 63%
Found agent used to search/buy home: 10%
Drove by/viewed a home: 63%
Information sources used in home search:
Internet: 92%
Real estate agent: 88%
Yard sign: 55%
Open house: 45%
Newspaper ad: 30%
Home book or magazine: 19%
Source: 2014 National Association of REALTORS® Profile of Home Buyers and Sellers
---
Did You Know? Home Sellers and Their Selling Experience in 2013
40% of home sellers traded up to a larger sized 

home, 47 percent purchased a more expensive home,

and 53 percent purchased a newer home.

The typical seller lived in their home for 10 years. The

median tenure has increased in recent years. In 2007,

the typical tenure in home was only six years.

88% of sellers were assisted by a real

estate agent when selling their home.

Recent sellers typically sold their homes for 97 percent 

of the listing price, and 45 percent reported they reduced 

the initial asking price at least once

17% of recent sellers had to delay or stall 

selling their home because the value of their home was 

worth less than their mortgage. 

36%

 of sellers offered incentives to attract 

buyers, most often assistance with home warranty 

policies and closing cost
---