The disclosure of "Agency" in real estate is currently a hot topic. The National Association of Realtors maintains guidelines regarding Broker Agency, but the oversight and enforcement of it is on a state-by-state basis. The Commonwealth is preparing to introduce revised legislation in 2012 that will outline and purportedly mandate specific guidelines as to how and when agency relationship must be disclosed. Not all of the details of this new legislation have been presented to Brokers and industry professionals, but I'm certain the entire process regarding agency disclosure in Virginia will either become crystal clear or expressly more confusing.
  The concept of who a licensee represents in Virginia is currently not all that difficult to follow. For instance, did you know it is required that "Broker Agency" be disclosed to you as a real estate customer/client at the first substantive conversation you have with a REALTOR® about a particular property? Yet, according to the National Association of Realtors, only 31% of those surveyed in 2010-11 reported having this up-front conversation with an agent. 23% said it didn't come up until they sat down to write a contract, and it seems the remaining folks were statistically uncertain about the subject of Agency.
  In reality, the current disclosure of brokerage relationship in the Commonwealth is quite clear when expressly followed by those of us working in real estate. The problem arises when disclosure doesn't take place at all. Many agents feel such a conversation early in a relationship will turn people off, sending them running the other way. However, if done properly with education and understanding, it is a great way to engage folks into learning more about the process of real estate sales and service. I have found these situations usually result in opportunities for those involved. The goal after all is to better assist and protect the real estate consumer and to remain the consummate professional they rely on when purchasing or selling a home.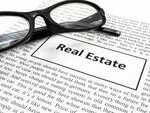 Contact your most trusted real estate provider to learn more about this topic. Ann & John VanderSyde are Associate Brokers with Virginia Properties, A Long & Foster Company. They can be reached at (804) 282-7300 or at www.InSydeHomes.com